Welcome to Pleasanton Veterinary Hospital
Here at Pleasanton Veterinary Hospital, our entire staff is dedicated to maintaining the optimum health and well being of every animal placed in our care. Our mission is to help our patients live longer, healthier and happier lives by providing you with the highest standard of excellence in veterinary care and preventive health programs.
Communicate with Pleasanton Veterinary Hospital through text!
We have some exciting news! Now you can text us! Do you need to make an appointment, confirm your appointment, or request a refill on medication or food? Please text us at 925-462-7750. We will do our best to answer texts within 30 minutes during business hours and your after hours texts will be saved and answered when we open each day. You can receive texts reminding you that you have an appointment or that your pet's medication is ready for pick up. Please let us know your preferred method of communication and we hope you'll enjoy using this new, convenient service! *If you're viewing this on a cell phone, you can CLICK and HOLD on the phone number listed above to send a text.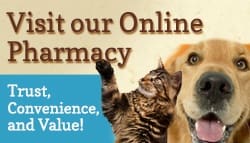 Our Medical Expertise
Each of us here at Pleasanton Veterinary Hospital has a deep respect for animals. We understand just how important your pet is to your family, and that your love for your pet demands the very best in medical care. Your pet's health and well-being are our priority and our passion.